Green Bay Area Newcomers Neighbors Service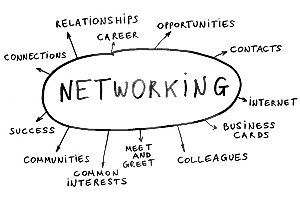 Green Bay Area Newcomers Neighbors Service is an informational, recommendation & referral source to all new residents. We help new residents connect to the community, businesses, and others. We have over 300 new residents contact us monthly requesting information. About a third (1/3) will receive an informational folder, which can include your literature. In addition, your information will be listed on the business referral directory.
By participating, your business will be the first to be introduced, increasing the possibility of developing a long-term customer, client, or patient relationship. Having your company recommended to new residents, who have not established their shopping habits or business loyalty, is an opportunity your business cannot afford to miss!
Newcomers would like to recommend you, as we are recommended to them by their employer or apartment managers or neighbors.
Benefits of Green Bay Area Newcomers Neighbors
For a minimal fee, members of Green Bay Area Newcomers Neighbors Service receive monthly updates, information packets, website listings, business directories, and more:
1st You are listed and have the opportunity to be linked on the website: Green Bay Area Newcomers Neighbors Business Directory, which averages over 4600 page reviews per month!
2nd We provide information to 3000 New Residents each year.
3rd We submit information on your behalf to the Resident, Neighbors, H.R., or Apartment Managers and other Businesses. Over 3000 listings available!
4th We present 1000 folders annually to New Residents in a group, at a home visit, at their employment, or at the Y's. This is in accordance with the New Residents best interests and yours.
5th Folders include an individual piece or literature from the businesses, community information, and listing on the Business Directory.v
6th You are recommended to the members of the Green Bay Area Newcomers & Neighbors Club, Inc. This is an excellent Networking Resource! Word of mouth is proven to be the best source of advertising!
While research is a continuous process, our studies have shown that approximately 3000 new residents move to the greater Green Bay area each year.
Let Green Bay Area Newcomers Neighbors Help You CONNECT!